The Adventures of Pilosopong Mamay, Father Dimakatudnih and Puff Dado By Ayong
Pinoy Comedy Presents: "Kwentuhan" Episode 17
Mamay Archive
Libreng Hula't Payo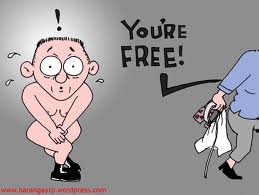 Dear Pilosopong Mamay,
Isa po akong Cabinete sa Malacanang. Nautusan po ako na linisin ang mga bisyo ng mga mamamayan pero alam kong marami akong masasagasaan. Ano pong pwede kong gawin na di ako maka initan ng malalaking tao?
-Natatakot, Jun Lozawna.
Mamay: Ala eh, Gusto mong invisible action para iwas pusoy!! No Problem, Magpakalat ka ng bulutong..mababawasan ang sabong..Magpakalat ka ng korikong, tigdas, kagaw, pigsa lahat ng nakakahawa..siguradong slow ang majong , sakla, tong-its etc...
Be Part of "SAGIT NETU" Community
Please send your pics after purchasing SAGIT NETU T-SHIRT ... We will post it... It's fun!!! Please email to sagit@pinoycomedy.com
The fact that 90% of people who lived 3-4 decades in abroad lost interest to own Philippine property. The opportunity to buy bargain prices is yours now!! Yes, 90% sellers is our Kababayan's worldwide. Fact /related issues after few decades A) inherit sibling can not speak native langguage anymore, could be the weather, medical issue, care taker issues, etc..Bottom line is if you get serious about our property list..You will get the best deal that you looking for!!!
USA (805) 530-2013 Pinas 0917546-5626
Rice land 15 hectar Rosario, Batangas. Direct Owner
USA: (805) 530-2013 Pinas 0917546-5626
LOT FOR SALE: TAGUIG 3,464 sq. with access road, direct owner, clean title.
USA: (805) 530-2013 Pinas 0917546-5626
Farm with trees 7 hectar San Juan Batangas
Call USA (805) 530-2013 Pinas 0917546-5626
Calapan Mindoro 40 hectar of farm direct owner
Call USA(805) 530-2013 Pinas 09175465626